Ceramic Dragon Backflow Incense Holder
"You save 84% ($101.00)"
Relax your body, mind, and soul with this beautiful burner, which is perfect for relieving stress and anxiety with its gorgeous architectural style and oh-so-soothing scent. Just like relaxing music and a hot bath, the wonderful fragrance of this waterfall incense burner will also help you unwind after a long day at work.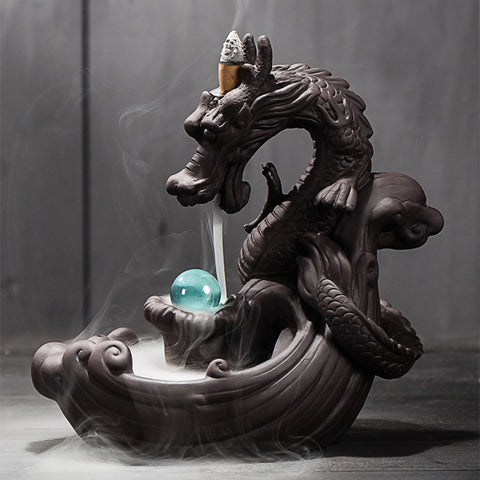 EXQUISITELY CRAFTED
100% handmade and artistically designed incense burner is an amazing addition to your living room, bedroom, kitchen, and offices. The ceramic material gives a sleek finish to the burner that is sure to add a modern accent to your interior.
SCENTS THAT RELIEVE STRESS
We only use scents that are proven to help relieve stress and heal the body. This incense waterfall is the perfect solution for those who suffer from sensory overload, difficulty sleeping, and people who sit in front of the screen for long hours.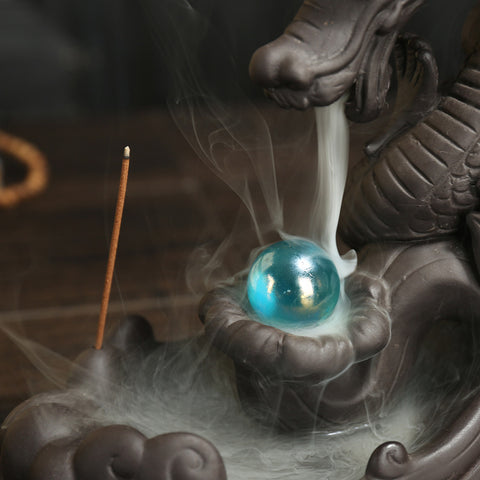 MAKES A PERFECT GIFT
The waterfall incense burner makes a special gift to your loved ones as it makes a great decorative piece with many relaxing benefits.
Material: Handmade Ceramic
Plug type: USB
Product Includes:
1x Incense Holder
30 Backflow Incense Cones
Size: 8*7.5*4inch/20*19*10cm