Tetris Jigsaw Puzzle Multi-Function Vertical Block Game Manual Brain Children's Early Education Educational Toys
Product Name: Multifunctional Tetris
Suitable age: 36 months and above
Main material: wood
Product size: 33.6*42.6*3.5cm
Packing: color box
Multifunctional Tetris
3in1 gameplay brain development
Tetris develops children's brains
Exercise logical thinking at the same time
This Tetris puzzle game fully develops children's intelligence and improves logic
Thinking, spatial sense and imagination, cultivate children's wisdom, carefulness and patience
A multifunctional parent-child toy that can be played by a child alone or by a parent with the child.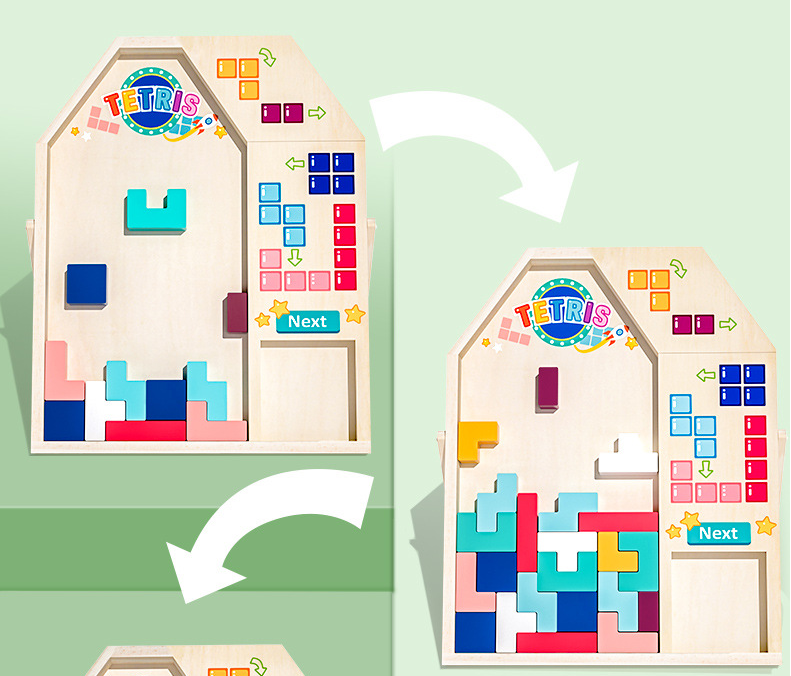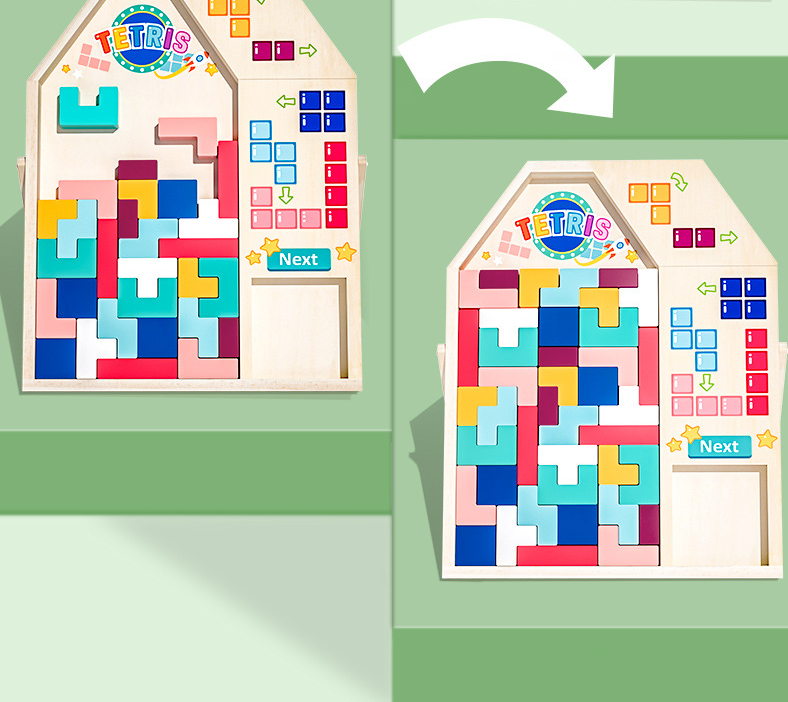 Advanced parent-child interaction
Mom and Dad randomly dropped blocks from the opening,
The previous part is relatively simple,
The more you go to the back, the more difficult it is to put all the blocks into the left frame,
Often a piece is misplaced, and the game cannot be completed. In the process of the game
Parents guide their children next to them and increase parent-child relationship.
Building blocks game play
Building 3D modeling creative space cognition
3D construction, from lying square to standing multi-dimensional perception
Open up a new world of cognition of space
N kinds of challenges advanced upgrade
3D volumetric wood pellets,
N kinds of gameplay challenges, explore graphics, perceive multi-dimensional space, improve brain thinking, hand-eye coordination
Different forms of creative stacking
Challenging multiple graphic creations
Not limited to the stacking of squares and rectangles, expand your imagination
Create patterns of various forms, exercise thinking and imagination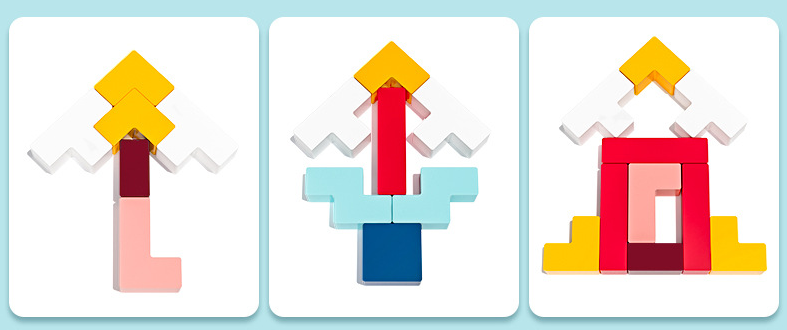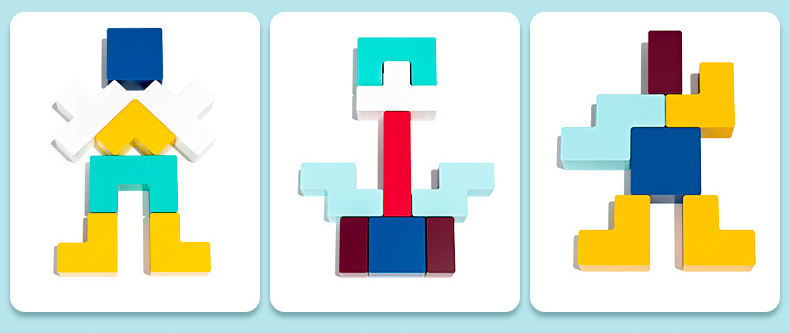 All-round grinding and multiple processes
Keep your baby safe
Strict selection of safe and environmentally friendly wood, rounded corners without burrs
Drop-resistant and knock-resistant, safe and odor-free