"You save 63% ($125.00)"
✈️ We ship this item worldwide for FREE
CALMING SENSORY ART
When you look at the dynamic sand frame, the grains of sand are falling slowly, making you feel that the whole world is becoming quieter, breathing slower, and releasing pressure, cultivate patience. give you unexpected surprises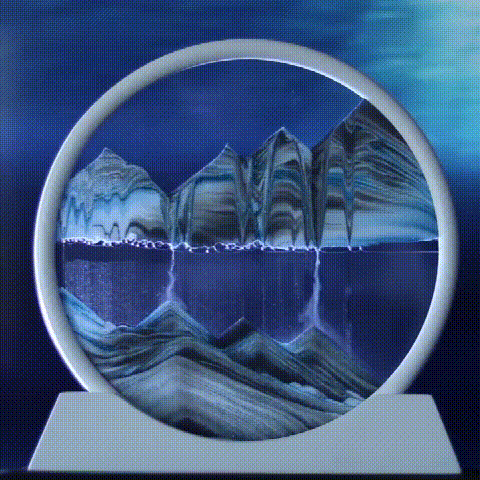 Features:

Each flip can produce a completely non-repetitive dynamic painting. It is conducive to the development of intelligence and improves mood.
The glass frame is crystal clear and luxurious. The inner frame of the plastic has a strong concave and convex feel. Suitable for living room and bedroom decoration.
Material is delicate and thick and can be placed anywhere, such as hotels, restaurants, bars, dance halls, bedrooms, offices, and study rooms.

https://cdn.shopify.com/s/files/1/0588/9310/7359/files/movingsand.mp4?v=1645316855
Specification: Size:app.18x19x4cm/7.09x7.48x1.57in
Material: Glass
Color: Black/Blue/Purple/Yellow(optional)
Use: Decoration

Package Includes: 1 x Sand Frame
I was worried because I never found the guide but it came perfect the seller was attentive and everything came out as expected! It comes very well packed. This beautiful
Delivery took about three weeks, trucking updates were provided. Sand art picture looks amazing! It is not always outstanding result, but most of time is beautiful and relaxing to watch. I did not communicate with the seller. The frame made of plastic. It was well packed and came in perfect condition. I might order again as a gift as well.
Просто восторг!!!!!! Как на фото. Даже количество песка и цвет один в один! Самый лучший антистресс! Заказывайте, не пожалеете, оно того стоит! Доставка на кассу пятёрочки должна была быть 7 февраля, а пришло 3 февраля.